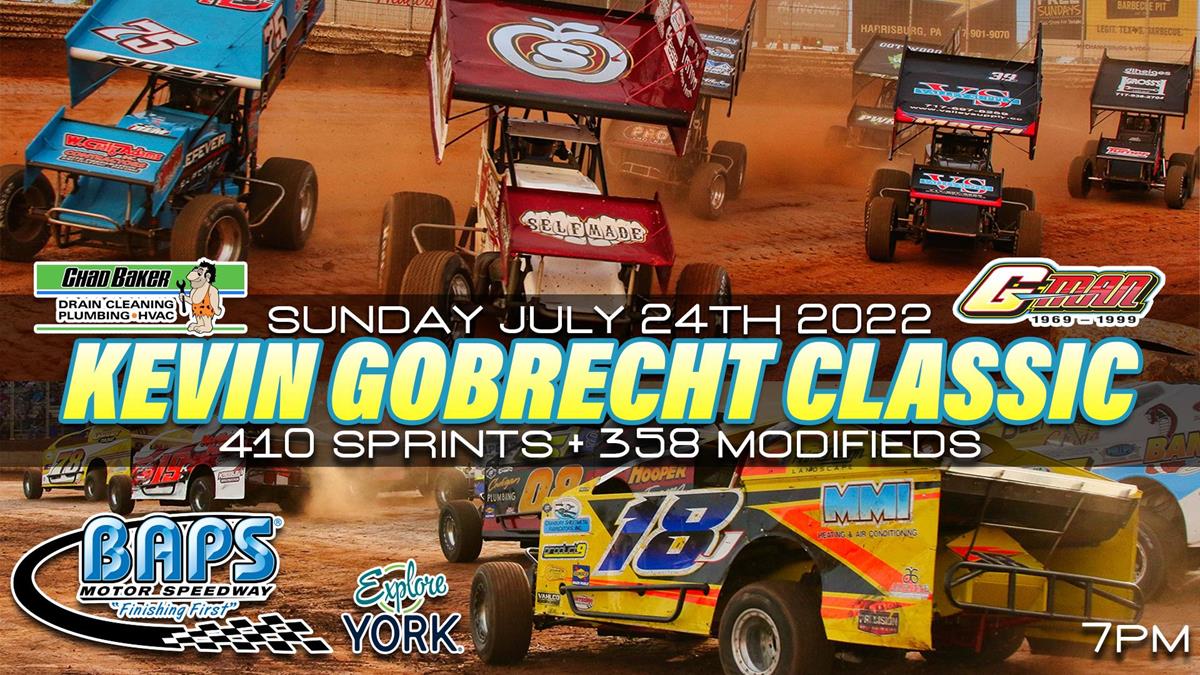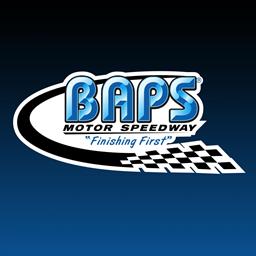 6/7/2022
BAPS Motor Speedway
---
Kevin Gobrecht Classic Rescheduled for July 24th
YORK HAVEN, Pa.: Bad weather has wreaked havoc on the 410 Sprint Car scene at BAPS Motor Speedway during the 2022 season.
So far, the speedway has lost all three of its Sprint Car events to weather. The biggest hit came on May 1, when rain forced the management team at the speedway to postpone the prestigious Kevin Gobrecht Classic, which also featured the 358 Spec Modifieds.
On Tuesday, General Manager Kolten Gouse announced that the Kevin Gobrecht Classic will be rescheduled for Sunday, July 24. It will feature the 410 Sprint Cars vying for a $5,300 payday and another installment of the 358 Modifieds. The event, which will be presented by Chad Baker Plumbing, will be broadcast at www.sprintcarunlimited.tv.
"The Kevin Gobrecht Classic is one of our premier events, and we wanted to make sure we could fit it in somewhere on the schedule," Gouse said. "Not only is it a big race for the teams, it's one that is well attended by fans.
"Weather has been difficult this year, so we are pleased to be able to find a date during the Summer that worked for both divisions. We look forward to continuing this event and bringing good racing action to the fans."
The format for the Sprint Car portion of the program hasn't changed. Drivers will time against their heat-race group during hot laps. The top four drivers will be inverted in heat races by time, with the winner and fast qualifier who transfers advancing to the redraw. The rest of the A-Main will be lined up by heat-race finish.
This will also be a Pennsylvania Tri-Track Series race for the 358 Modifieds. It is scheduled to be the fifth race in the series, which also features events at Big Diamond and Grandview Speedway.
---
Article Credit: BAPS Motor Speedway
Back to News