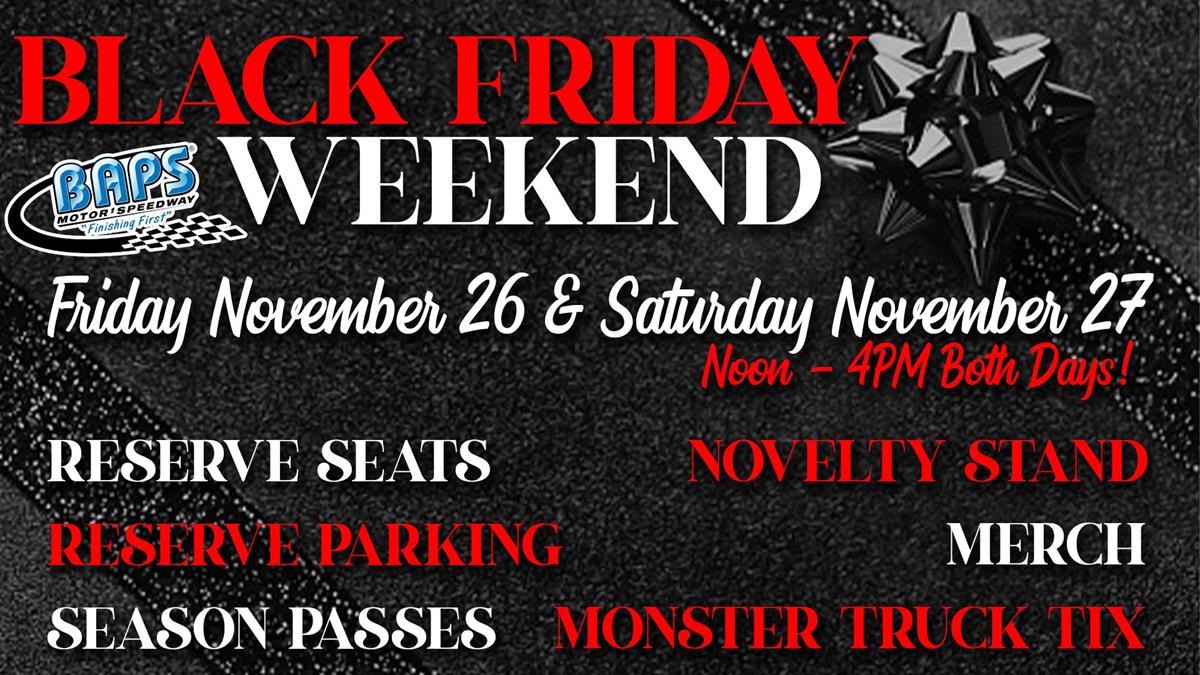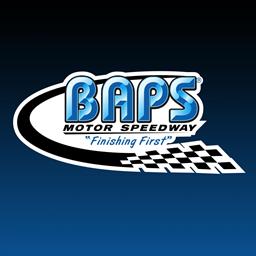 11/23/2021
BAPS Motor Speedway
---
BAPS Hosts Black Friday Weekend Hours
This Friday, November 26 & Saturday, November 27, BAPS Motor Speedway will hold our annual Black Friday Weekend event!
Head out to the track for special deals! Not only will we have the pit shack open for parking space and seat renewals along with pit and grandstand season passes, but we will also have the BAPS Novelty Stand open!
2022 Monster Truck Mania tickets will also be on sale! Next year's event will be held Friday, June 17 & Saturday, June 18. Special event pricing to be announced soon!
Novelty Stand Black Friday Weekend Specials:
Spend $75 at the BAPS Novelty Stand and receive a bag full of goodies.
Spend $50 in BAPS Motor Speedway gift cards and receive a complimentary $10 BAPS Motor Speedway gift card.
The Dirt Diva's Thirty-One Bags and more! will also be at the Black Friday Weekend event with Thirty-One Gifts, doTERRA Essential Oils USA, jewelry/cash candles, jewelry/cash bombs and much more!
Race teams who wish to set up and sell apparel/merch should contact us via Facebook Messenger to schedule a space. Please make arrangements by Wednesday, November 24.
---
Article Credit: BAPS Motor Speedway
Back to News