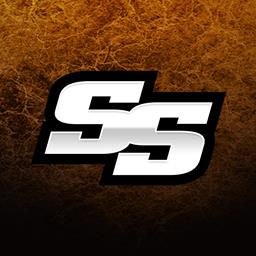 ---
WEDNESDAY'S "HOCKETT CLASSIC" OPENS "EASTERN STORM" RACES AT GRANDVIEW, PATH VALLEY, PORT ROYAL, SUSQUEHANNA
Wednesday night's "Jesse Hockett Classic" kicks off a four-race "Eastern Storm" for the AMSOIL USAC National Sprint cars, all in Pennsylvania.
Two of the four venues involved will be hosting their initial USAC events as Chase Stockon leads the standings by just 14 points over Dave Darland.
Thursday's race at Path Valley Speedway in Spring Run, Saturday's race is at Port Royal Speedway and Sunday night's finale is at Susquehanna Speedway in Newberrytown.
Bryan Clauson is the defending "Eastern Storm" Champion and is the defending winner of the "Jesse Hockett Classic." Levi Jones owns three "Eastern Storm" titles in the six previous years, while Cole Whitt grabbed two of the titles. Jones' six feature wins in the six years to date stand as the best, while Whitt won three times, Clauson and Chris Windom winning twice.
The 2013 AMSOIL USAC National Sprint Car Champion has developed into no less than an eight-way title fight, with 85 points separating the top eight drivers in the standings.
Trailing Stockon and Darland are Kevin Thomas, Jr., who recently scored three straight victories, Brady Bacon, Hunter Schuerenberg, Bryan Clauson, who won the series opener in Ocala, Fla., Robert Ballou and Tracy Hines, who scored a pair of wins in Florida.
Darland, USAC's 1999 Sprint Car Champion, is the most recent series winner, grabbing the race at Bloomington, Ind. in May.
2013 AMSOIL USAC National Sprint Car Point Standings: 1-Chase Stockon-466, 2-Dave Darland-452, 3-Kevin Thomas Jr.-440, 4-Brady Bacon-439, 5-Hunter Schuerenberg-422, 6-Bryan Clauson-417, 7-Robert Ballou-406, 8-Tracy Hines-381, 9-C.J. Leary-275, 10-Tyler Courtney-254.
---
Submitted By: Admin Account
Back to News