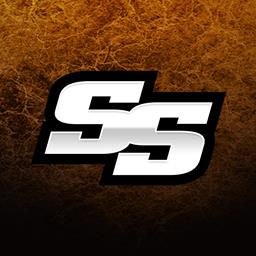 ---
USAC'S BEST FACE EASTERN SPRINT CHALLENGE THIS WEEK IN "EASTERN STORM" #7
Top Sprint Car drivers on the East Coast are preparing to meet the challenge of USAC's AMSOIL National Sprint Car regulars this week in four Pennsylvania races comprising the 7th "Eastern Storm."
In addition, USAC veterans Daron Clayton and Shane Cottle will compete in cars fielded by Pennsylvania car owners. Past Eastern Storm competitor Steve Petry will field Clayton's car, while history will be served by Cottle's car, fielded by Gene Franckowiak's "City of Syracuse Special."
Franckowiak's Spike/Rider machine honors the legacy of legendary car owner Pat Santello, who along with Bernie Gerthoffer fileded cars for drivers like Gary Bettenhausen, Tim Richmond, Billy Vukovich, Lee Kunzman, Jim Malloy, George Snider, Larry Dickson, Jim McElreath, Jan Opperman, Steve Chassey, Jerry Karl and Larry Rice. In 1977 Kunzman piloted a Santello entry to seventjh in the Indianapolis 500.
Races are scheduled Wednesday night at Grandview Speedway in Bechtelsville, Thursday night at Path Valley in Spring Run, Saturday night at Port Royal Speedway and Sunday night a Susquehanna Speedway in Newberrytown.
Pennsylvania drivers Mark Smith of Sunbury, whose Mach-1 chassis are popular in Pennsylvanie and run by USAC regular Hunter Schuerenberg; Lincoln Speedway Champion Brent Marks of Myerstown; J.R. Berry of Fleetwood and Kyle Moody of Lewisberry are among expected drivers in the four-race swing, along with other local drivers on a race-by-race basis. Others are New Jersey drivers Mark Bitner of Columbus and Billy Pauch Jr. of Frenchtown.
Smith and Bitner scored heat race victories last year at Grandview, which hosts tomorrow night's "Jesse Hockett Classic."
Billy Pauch, whose son will compete this week, recorded the highest Eastern finish in "Eastern Storm" history with his third-place finish at Grandview in 2007. Bitner had a fifth at New Oxford and an eighth at Grandview last year and Brett Marks and Kyle Moody posted top-10s" in 2011 and Richie Fitz had a "top-10" in 2007.
In all 11 drivers have won the 20 previous "Eastern Storm" feature events, topped by the six posted by Levi Jones, the 2007, 2010 and 2011 champion. Cole Whitt won three races and the 2008 and 2009 title. Defending series champ Bryan Clauson has two wins, both coming last year at Grandview and at New Egypt, N.J.
---
Submitted By: Admin Account
Back to News