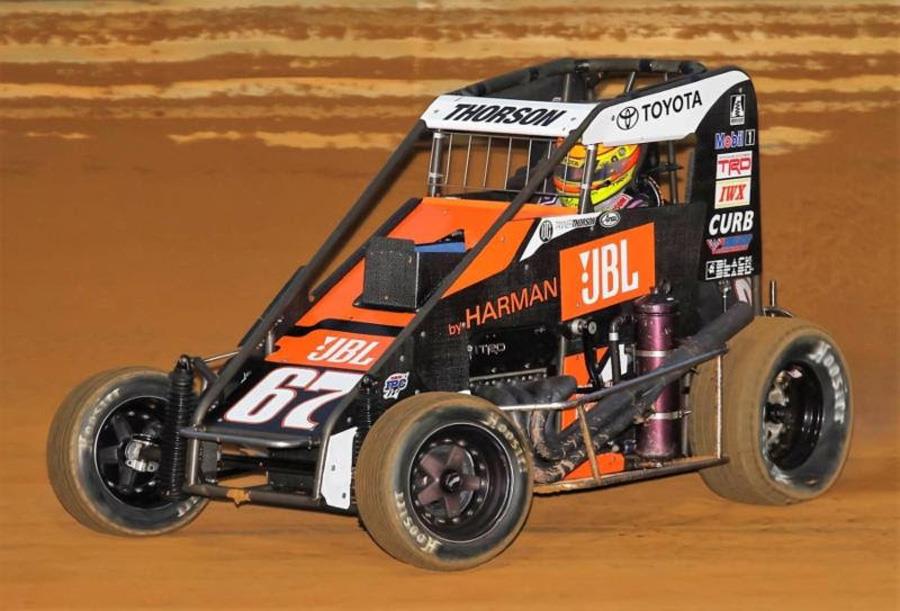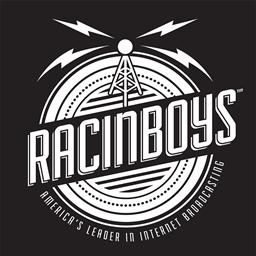 ---
PA Midget Week opens Sunday
By Richie Murray, USAC Media (Indianapolis, IN) -- Just eight days following the conclusion of a stretch of four races in five nights, USAC Midget National Championship teams are back on the horse as the series heads east to the Keystone State for the third edition of "Pennsylvania Midget Week."
PHOTO: Tanner Thorson on his way to victory at Lanco in 2016--CREDIT: Rich Forman Photo
It begins this Sunday, August 13 at Susquehanna Speedway (York Haven) before subsequent nights at Path Valley Speedway Park (Spring Run) on Monday, August 14 and Lanco's Clyde Martin Memorial Speedway (Newmanstown) on Tuesday, August 15. After a one-night hiatus, the PA Midget Week closer hits Linda's Speedway (Jonestown) for the first-time ever on Thursday, August 17.
Susquehanna's 4/10-mile dirt oval hopes the third time's the charm after rain outs the past two years. Tyler Courtney, owner of three USAC National Midget victories in 2017, won at Susky in a USAC Sprint Car during June's Eastern Storm. Two years ago, Path Valley was the source of some of the finest close, competitive racing as its quarter-mile bullring is tailor-made for midget racing. Even smaller in distance is Lanco where, at 1/8-mile, it provided one of the most spectacular feature events of 2016. Linda's Speedway's quarter-mile is one of the two venues on the series' schedule hosting its first event.
Minden, Nevada's Tanner Thorson led early at Lanco last year before promptly looping it in turn one on the 4th of 30 laps. The eventual USAC National Midget champ restarted from the tail and proceeded to cut through the 23-car field with precision, sliding his teammate Spencer Bayston for the victory on the final corner of the last lap for the win. Thorson broke through for his first series win of this season in the opener of the Heartland midget swing a week-and-a-half ago at Jefferson County Speedway in Fairbury, Nebraska.
Bayston, of Lebanon, Indiana, leads the USAC National Midget standings and is coming off a dominating performance in last Saturday's "Belleville Midget Nationals" in Kansas. Bayston has finishes of 4th, 8th and 2nd in his three-career Pennsylvania Midget Week starts. He and ARDC regular Brenden Bright are the only two drivers to have finished in the top-10 of every Pennsylvania Midget Week feature.
Collegeville, Pennsylvania's Alex Bright is the reigning ARDC champion and has two wins in the series this season, both at Lanco. Newport, Pennsylvania's Ryan Greth leads the ARDC points over A. Bright with a single win at Susquehanna in May to his credit. ARDC newcomer Adam Pierson of has won the last two series events, the first two of his career with ARDC.
Brady Bacon owns an ARDC win in 2017, that coming at Williams Grove in June. The Broken Arrow, Oklahoma native possesses the second spot in the USAC National Midget standings, 38 behind Bayston. Bacon is a past Eastern Storm champion and was the victor in the opening race at Grandview in June.
Phoenix, Arizona's Chad Boat finished 6th in his lone Pennsylvania Midget Week appearance at Lanco last season. Boat has won in USAC competition when the National Sprint Cars have traveled to the east in the past, capturing an Eastern Storm tour feature at Hagerstown (MD) Speedway in 2008 where he became the youngest ever USAC National Sprint Car winner at 16 years, 4 months and 8 days.
Clauson/Marshall Racing's lineup of Shane Golobic, Justin Grant and Tyler Courtney has been stellar this year, standing 3rd, 4th and 6th in points with a combined 4 wins (Courtney - 3 & Grant - 1) and an Indiana Midget Week title (Golobic). All three drivers will be making their Pennsylvania Midget Week debut.
No female driver has ever won a USAC National Midget event, but Sacramento, California's Holly Shelton continues to pound on the door. She finished 9th in last year's Lanco feature, but arrives in Pennsylvania with finishes of 3rd, 4th and 6th in her three most recent races.
You can view each of the four Pennsylvania Midget Week races in full a day after each event, on-demand, at http://www.Loudpedal.TV/.
---
Submitted By: Kirk Elliott
Back to News