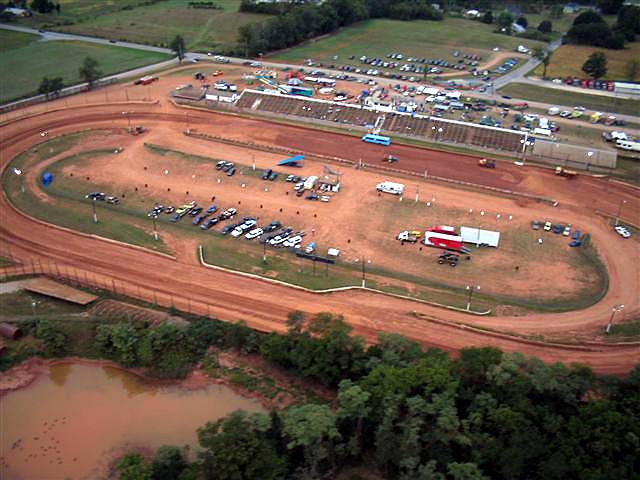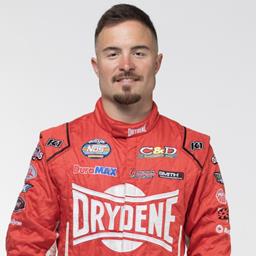 10/27/2017
Logan Schuchart
---
Headed Home for The Red Clay at Susky!
This past Friday night the Craftsman World of Outlaw Series would roll into Lakeside Speedway in Kansas City, Kansas. The Shark Racing Team was excited to take to the track for the first time this season.
When single-car qualifications were over Jacob Allen would be credited with the 20th position with a time of A 14.573, Logan Schuchart recorded the 22nd fastest lap with a 14.607.
With time trials being such a massive part of the night it was clear that the Shark Racing Team would be in for a fight. Logan would start 6th in heat race number two. Logan would suffer difficulties and be credited with 9th position, placing him in the B-Main event.
Jacob would roll off in the fifth position and after a spirited battle with Lyton Jefferey Jacob would settle into 6th place, and he too would have to run the B-Main.
As the B-Main rolled trackside Jacob Allen would fire off from the third position, and Logn Schuchart would hot the loud pedal from the fourth starting position. Logan would maneuver his way to the front of the field and take the checkered flag as Jacob would transfer into the A-Main with a fourth-place finish.
As the fireworks went off and the cars broke free from the famous 4-wide salute to the fans, Logan Schuchart would start deep in 21st position, and Jacob Allen would take the green from the 24th starting position. Lakeside was in prime form and delivered one heck of a show for a packed house. Logan Schuchart was picking cars off lap after lap and when the checkered flag flew he would find himself as the KSE Hard-charger moving from 21st to 10th! Jacob Allen would suffer mechanical issues and be credited with 25th position.
The team would then head to the Salina High-Banks for the Twister Showdown.
The track was fast in time-trials, and so was the 1s of Logan Schuchart, starting his night off on the right foot recording the 4th fastest time overall. Jacob Allen would time in 19th quick overall.
That qualification time would set Logan Schuchart 2nd in heat race number two, Jacob Allen would roll from the seventh starting position in the same heat race. Heat race competition was fierce at the high-banks as Jason Johnson and Logan Schuchart would exchange sliders back and forth but when it was over Logan would have to settle for third and miss the Craftsman Club Dash. Jacob would sit tight in the seventh position which would place him in the night's A-Main event.
The High-Banks provided one of the more memorable A-Main events of the 2017 seasons the track was in tip-top shape, and the slide jobs were-a-plenty! The Shark Racing Team just missed the set up slightly as Logan Schuchart was able to hold his own, finishing in the 7th position, Jacob Allen would bring home a 21st place finish.
The team has decided to head back home for a big race at Susquehanna Speedway this Saturday night. The Boothill Showdown has canceled due to frigid temperatures leaving the world of outlaws with a rare weekend off. Bobby and the gang are going to take full advantage of an off weekend and head to the half-mile of red clay in Susquehanna PA. The season finale will pay 5,000 dollars to the winner. Jacob Allen grabbed his first career 410 win last season at this very event and is looking to go back-to-back this weekend.
Get out to the track this weekend and cheer on the Shark Racing Boys!
Event information:
Saturday, October 28: Final Showdown
410 Sprints | 358 Sprints
Admission: $20 for Adults | $18 for Seniors and Students (13-17) | Free for children 12 and under | $30 for Pit Pass
Pit and Grandstands gates open at 1 PM
Driver's Meeting at 2 PM
Hot Laps at 3 PM
Racing at 4 PM
Visit http://www.susquehannaspeedway.net/ For More Information
Race-Recaps >>>>>
Brian Brown Thrills Hometown Crowd with Outlaw Win at Lakeside
KANSAS CITY, KS – October 20, 2017 – Brian Brown led the first seven laps before Kerry Madsen took command on the eighth circuit. Brown inherited the lead with 10 to go after Madsen got spun around in lapped traffic. 'BlackJack' went on to score a popular hometown win in the FVP Platinum Battery Shootout at the Lakeside Speedway. Sheldon Haudenschild and 12th starting Donny Schatz completed the podium.
Brown, who is sponsored by FVP, passed Brent Marks in his Heat Race to score the victory and came from third to win the Craftsman Club Dash to earn the pole of the FVP Platinum Battery Shootout.
Brown survived multiple slide job attempts from both Jac and Sheldon Haudenschild to maintain the early lead as he reached traffic on lap six. By lap eight, Kerry Madsen had worked his way forward from his fifth starting position, surpassed both Haudenschild's and swooped underneath Brown for the lead.
Madsen, who has four World of Outlaws Craftsman Sprint Car Series wins to his credit this season, clearly established himself as the car to beat once he took command. While Madsen stretched his lead, complete mayhem took place behind him with drivers utilizing all the real estate Lakeside Speedway had to offer. Sheldon Haudenschild and Brown continued their battle for the runner-up position, exchanging the spot multiple times.
Madsen was well on his way to scoring his fifth Outlaw win of the season before disaster struck on lap 20. Madsen got turned around in turn three and ended up with a flat right rear tire. At the time of the accident, Madsen had seven lapped cars and over 8.5 seconds in between himself and the rest of the field.
The see-saw battle between Sheldon and Brown saw the latter assume the lead on lap 20. On the ensuing restart, Schatz and Sheldon waged war for the runner-up position allowing Brown to extend his lead. Brown wouldn't relinquish the lead twice on one night as he was masterful in lapped traffic the last few laps en route to the popular victory.
"My guys did a phenomenal job. These Outlaw races are so tough to win. You can feel the pressure in lapped traffic," a jubilant Brown said in Victory Lane.
"I've won with the Outlaws in Arizona and North Carolina, so I've never really been able to celebrate. To do it here, with all the FVP guys in attendance – we'll celebrate with a few beers tonight," the Grain Valley, Missouri native said to a big ovation from the crowd.
Sheldon, who remains the leading contender for Kevin Gobrecht Rookie of the Year, settled for a second once again as he continues to knock on the door of his first career win with the Series. Schatz, Jason Johnson, and Kerry Madsen, with a remarkable comeback, completed the top five.
Madsen restarted 14th with ten laps to go and showed the same speed he had while leading, sliding his way forward back to fifth at the finish line.
After the race, Madsen was in good spirits, "Obviously it's a huge disappointment when you have a car that good, but that's racing. We'll try again next time."
Sheldon cited the great racing between him and Brown, although most of it was when they were battling for second. "We had some really good racing going on back there. I threw a couple of good sliders in the middle of the race but could never make it stick," Sheldon said. He then added with a smile, "The track was perfect."
Shane Stewart, David Gravel, Brad Sweet, Daryn Pittman and 21st-starting Logan Schuchart, who earned KSE Hard Charger honors, completed the top ten.
Abbreviated Results from Lakeside Speedway – October 20, 2017:
Feature: (30 Laps) 1. 21-Brian Brown [1][$10,000]; 2. 93-Sheldon Haudenschild [4][$5,500]; 3. 15-Donny Schatz [12][$3,200]; 4. 41-Jason Johnson [6][$2,800]; 5. 2M-Kerry Madsen [5][$2,500]; 6. 2-Shane Stewart [2][$2,300]; 7. 5-David Gravel [11][$2,200]; 8. 49-Brad Sweet [9][$2,100]; 9. 9-Daryn Pittman [7][$2,050]; 10. 1S-Logan Schuchart [21][$2,000]; 11. 18-Ian Madsen [17][$1,500]; 12. 19-Brent Marks [8][$1,200]; 13. 99-Brady Bacon [13][$1,100]; 14. 17-Jac Haudenschild [3][$1,050]; 15. 7S-Jason Sides [16][$1,000]; 16. 11K-Kraig Kinser [15][$900]; 17. 20N-Hunter Schuerenberg [22][$800]; 18. 82-Dusty Zomer [10][$800]; 19. 4-Parker Price-Miller [23][$800]; 20. W20-Greg Wilson [25][$]; 21. 55-Brooke Tatnell [18][$800]; 22. 3-Sammy Swindell [19][$800]; 23. 14-Tony Stewart [14][$800]; 24. 12-Lynton Jeffrey [20][$800]; 25. 1A-Jacob Allen [24][$800]; 26. 13-Clyde Knipp [26][$]: Lap Leaders: Brian Brown 1-7, 21-30; Kerry Madsen 8-20KSE Hard Charger Award: 1S-Logan Schuchart[+11]
Qualifying: 1. 41-Jason Johnson, 13.966; 2. 2M-Kerry Madsen, 14.07; 3. 21-Brian Brown, 14.147; 4. 93-Sheldon Haudenschild, 14.164; 5. 2-Shane Stewart, 14.172; 6. 17-Jac Haudenschild, 14.208; 7. 19-Brent Marks, 14.231; 8. 9-Daryn Pittman, 14.285; 9. 49-Brad Sweet, 14.289; 10. 82-Dusty Zomer, 14.324; 11. 5-David Gravel, 14.33; 12. 15-Donny Schatz, 14.389; 13. 99-Brady Bacon, 14.458; 14. 5J-Jeremy Schultz, 14.47; 15. 3-Sammy Swindell, 14.501; 16. 12-Lynton Jeffrey, 14.504; 17. 18-Ian Madsen, 14.505; 18. 14-Tony Stewart, 14.515; 19. 11K-Kraig Kinser, 14.542; 20. 1A-Jacob Allen, 14.573; 21. 13-Clyde Knipp, 14.601; 22. 1S-Logan Schuchart, 14.607; 23. 4-Parker Price-Miller, 14.648; 24. 7S-Jason Sides, 14.657; 25. 20N-Hunter Schuerenberg, 14.67; 26. 65-Jordon Goldesberry, 14.855; 27. W20-Greg Wilson, 14.891; 28. 71A-R.J. Johnson, 14.914; 29. 17B-Ryan Bickett, 15.018; 30. 55-Brooke Tatnell, 15.039; 31. 13X-Taylor Walton, 15.548; 32. 51B-Joe Miller, 15.585; 33. 90-Riley Kreisel, 15.769; 34. 11W-Wyatt Burks, 15.84; 35. 27-Danny Thoman, 16.989; 36. 1P-Curtis Evans, NT
10/21/17 - Salina Highbanks
SALINA, OK. – October 21, 2017 – Kerry Madsen had an 8.5-second lead last night before spinning in heavy lapped traffic. Tonight, the 'Mad Man' made sure he parked his GoMuddy.com No.2M where it belonged – on the front-stretch. In thrilling fashion, Madsen went from third to the lead in half a lap and went on to win his fifth World of Outlaws Craftsman Sprint Car Series Feature of the season. Donny Schatz and Brad Sweet completed the podium at the Salina Highbanks Speedway.
Feature (30 Laps): 1. 2M-Kerry Madsen [2][$10,000]; 2. 15-Donny Schatz [5][$5,500]; 3. 49-Brad Sweet [1][$3,200]; 4. 2-Shane Stewart [4][$2,800]; 5. 41-Jason Johnson [3][$2,500]; 6. 18-Ian Madsen [9][$2,300]; 7. 1S-Logan Schuchart [6][$2,200]; 8. 19-Brent Marks [7][$2,100]; 9. 93-Sheldon Haudenschild [8][$2,050]; 10. 9-Daryn Pittman [13][$2,000]; 11. 99-Brady Bacon [11][$1,500]; 12. 7S-Jason Sides [12][$1,200]; 13. W20-Greg Wilson [16][$1,100]; 14. 11K-Kraig Kinser [19][$1,050]; 15. 4-Parker Price-Miller [15][$1,000]; 16. 13-Clyde Knipp [18][$900]; 17. 17B-Ryan Bickett [20][$800]; 18. 71A-R.J. Johnson [14][$800]; 19. 17-Jac Haudenschild [10][$800]; 20. 1P-Curtis Evans [21][$800]; 21. 1A-Jacob Allen [17][$800]; 22. 5-David Gravel [22][$800]; 23. 3-Sammy Swindell [23][$800] Lap Leaders: Brad Sweet 1-22, Kerry Madsen 23-30; KSE Hard Charger Award: 11K-Kraig Kinser[+5]
Qualifying: 1. 2-Shane Stewart, 11.754; 2. 17-Jac Haudenschild, 11.766; 3. 2M-Kerry Madsen, 11.768; 4. 1S-Logan Schuchart, 11.794; 5. 15-Donny Schatz, 11.811; 6. 5-David Gravel, 11.821; 7. 41-Jason Johnson, 11.84; 8. 9-Daryn Pittman, 11.862; 9. 11K-Kraig Kinser, 11.876; 10. 7S-Jason Sides, 11.879; 11. 49-Brad Sweet, 11.887; 12. 93-Sheldon Haudenschild, 11.894; 13. 18-Ian Madsen, 11.924; 14. 19-Brent Marks, 11.971; 15. 3-Sammy Swindell, 12.018; 16. 4-Parker Price-Miller, 12.033; 17. W20-Greg Wilson, 12.153; 18. 99-Brady Bacon, 12.154; 19. 1A-Jacob Allen, 12.188; 20. 13-Clyde Knipp, 12.277; 21. 71A-R.J. Johnson, 12.367; 22. 17B-Ryan Bickett, 12.389; 23. 1P-Curtis Evans, 12.731
Heat #1 (8 Laps) - Top 6 Transfer: 1. 2-Shane Stewart [1]; 2. 41-Jason Johnson [3]; 3. 1S-Logan Schuchart [2]; 4. 18-Ian Madsen [5]; 5. 7S-Jason Sides [4]; 6. 4-Parker Price-Miller [6]; 7. 1A-Jacob Allen [7]; 8. 17B-Ryan Bickett [8]
Heat #2 (8 Laps) - Top 6 Transfer: 1. 15-Donny Schatz [2]; 2. 49-Brad Sweet [4]; 3. 19-Brent Marks [5]; 4. 17-Jac Haudenschild [1]; 5. 9-Daryn Pittman [3]; 6. W20-Greg Wilson [6]; 7. 13-Clyde Knipp [7]; 8. 1P-Curtis Evans [8]
Heat #3 (8 Laps) - Top 6 Transfer: 1. 2M-Kerry Madsen [1]; 2. 5-David Gravel [2]; 3. 93-Sheldon Haudenschild [4]; 4. 99-Brady Bacon [6]; 5. 71A-R.J. Johnson [7]; 6. 3-Sammy Swindell [5]; 7. 11K-Kraig Kinser [3]
Craftsman Club Dash (6 Laps): 1. 5-David Gravel [1]; 2. 49-Brad Sweet [2]; 3. 2M-Kerry Madsen [4]; 4. 41-Jason Johnson [3]; 5. 2-Shane Stewart [6]; 6. 15-Donny Schatz [5]
CONTINGENCY WINNERS: MSD Ignition ($25 cash): Jacob Allen; MSD Ignitions ($50 cash): Donny Schatz; JE Pistons ($50 cash): Jason Johnson; VP Racing Fuels ($50 cash): Brent Marks; Edelbrock ($50 cash): Sheldon Haudenschild; Comp Cams ($50 cash): Daryn Pittman; Extended Stay America ($50 cash): Brady Bacon; Cometic Gasket ($50 cash): Jason Sides; Super Flow ($50 cash): Kraig Kinser; Craftsman Club ($100 cash): David Gravel, Brad Sweet, Jason Johnson, Shane Stewart; Sears ($100): Kerry Madsen; KSE Hard Charger: Kraig Kinser; Comp Cams ($50 product certificate: Donny Schatz; JE Pistons (Set of Rings): Clyde Knipp and Jacob Allen
Shark Racing Would Like to Thank Our Partners:
• Marty Thompson Investments
• Pells Tire Service – http://www.pellstire.com
• Newman's Towing and Recovery – https://local.yahoo.com/info-12022823-newman-s-towing-service-hanover
• Newmans Racing Engines – https://www.facebook.com/Newmans-Racing-
Engines-521713247937705/
• Special Thanks to Mike Palumbo
• Suburban Visuals – http://suburbanvisuals.flywheelsites.com
• Bear Digital Advertisements LLC – https://www.BearDigitalDesign.com
Follow The Team on Social Media
• Facebook – https://www.facebook.com/Shark-Racing-561570593854948/
• Twitter – https://twitter.com/sharkracingWoO
To stay up to date with Shark Racing Visit https://www.SharkRacing1.com
for merchandise and T-shirt orders visit http://shark1s.com/products
---
Article Credit: Bear Digital Advertisement
Submitted By: Dan Mazy
Back to News