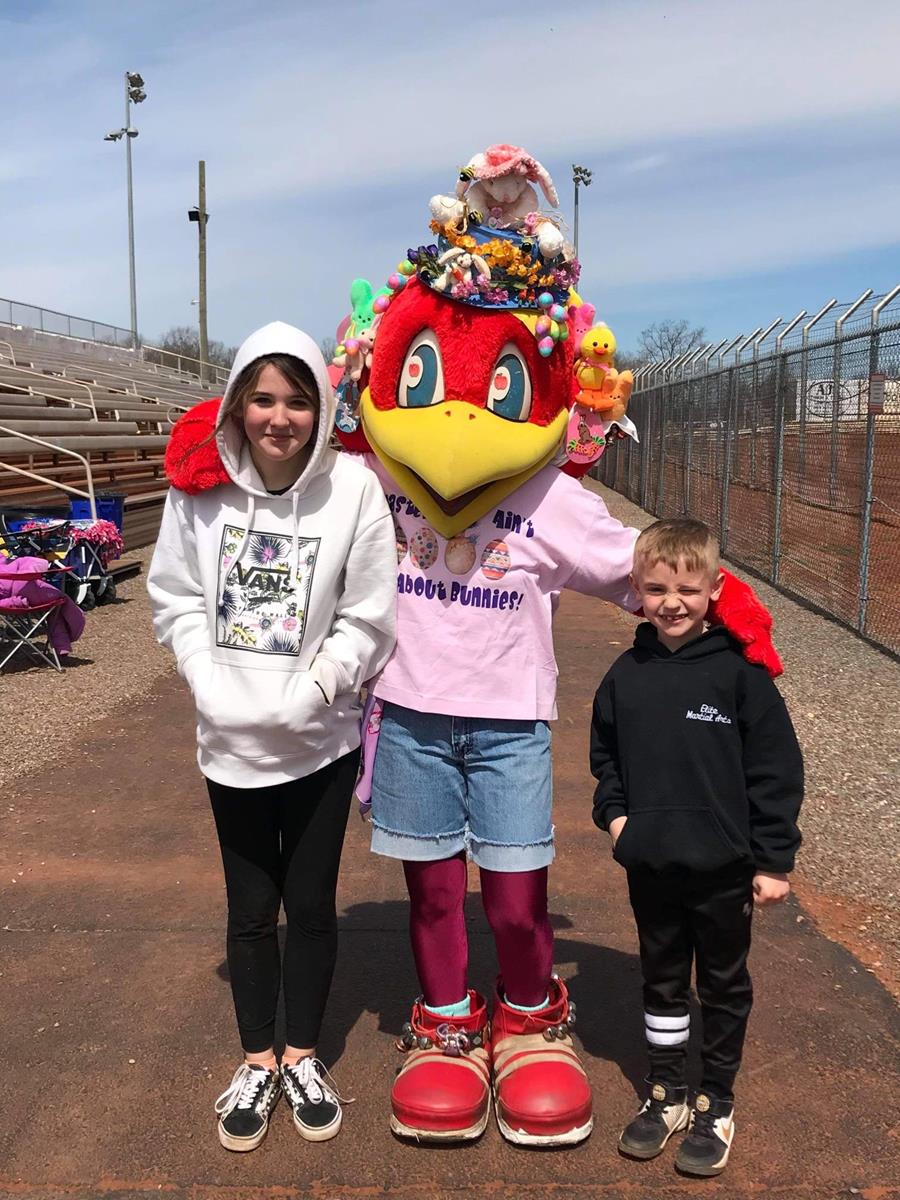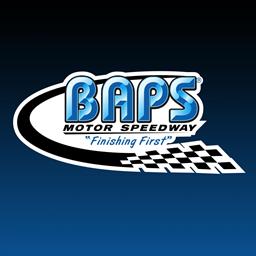 2/2/2023
BAPS Motor Speedway
---
Red Robin LVRG & BAPS Team Up for Another Season of Kids Club Fun
YORK HAVEN, Pa.: Promoters across the country are looking for new and innovative ways to bring first-time fans through the gates.
The key is not only to gain their interest, but also keep it. That's been the focus of BAPS Motor Speedway General Manager Kolten Gouse, who developed the Kids Club to appeal to young fans 12-under.
The initiative has been a huge success, with more than 2,200 kids participating in events in 2019. Those numbers climbed in 2020 with 2,570 kids turning out for events at the speedway and ballooned to 3,372 kids in 2021.
In 2022, Red Robin and the Lehigh Valley Restaurant Group, Inc., came aboard to send the program to new heights. The partnership was so successful, that the two sides decided to team up again for the upcoming season.
"We've put an emphasis on bolstering our younger crowd at the speedway," Gouse said. "Thanks to the KidsClub and the participation of Red Robin and the Lehigh Valley Restaurant Group, we have been successful in doing that.
"I want to thank our entire staff and Red Robin for coming back again in 2023. We have a great slate of events for our Kids Club this season, and we look forward to making it bigger and better in the future."
The Red Robin Kids Club has its first event on April 8 with an Easter Egg Hunt. It's become one of the biggest events of the season with over 600 kids collecting over 7,000 eggs.
That isn't the only special event on the schedule. On May 27, kids will plant poppies. A special $1,000 coin scramble will be held on June 16, with kids participating in a Snow-Cone Social on July 22.
The much-anticipated Kids Night will take place on August 5. The season wraps up on September 16 with a candy scramble and October 14 with a special Trick-or-Treat event for the kids.
"Red Robin — Lehigh Valley Restaurant Group, Inc. looks forward to growing our partnership with dirt-track racing and with BAPS Motor Speedway," said Chris DeFrain, VP of Strategic Planning and Business Development for the Lehigh Valley Restaurant Group, Inc. "We look forward to sponsoring their Red Robin Kids Club.
"Whether it is memories of your parents taking you to your favorite restaurant or the first time you saw the sights and sounds of dirt-track racing, we all fondly remember those times with family and friends."
This partnership makes sense for both parties. Red Robin is focused on kid-friendly promotions. On the first Wednesday of each month, kids eat free with the purchase of an adult entrée. Restrictions apply. Please see the full offer by visiting https://www.redrobinpa.com/kids-night/.
As for Gouse, he, as well as his friends, have visited a Red Robin location on many occasions since the group became involved in dirt-track racing. He saw the kid-friendly atmosphere and promotion and knew it would be a good fit for BAPS Motor Speedway and the Kids Club program.
"I'm thrilled to have Red Robin — Lehigh Valley Restaurant Group, Inc. share the same vision as BAPS Motor Speedway," Gouse said. "It's great to have them on board as the sponsor of our Kids Club.
"Red Robin — Lehigh Valley Restaurant Group, Inc. is a reputable company that participates in dirt-track racing and is heavily involved with kids programs. Not only is it critical for the growth of dirt-track racing, but it's also a way to give back to kids in the area."
---
Article Credit: BAPS Motor Speedway
Back to News