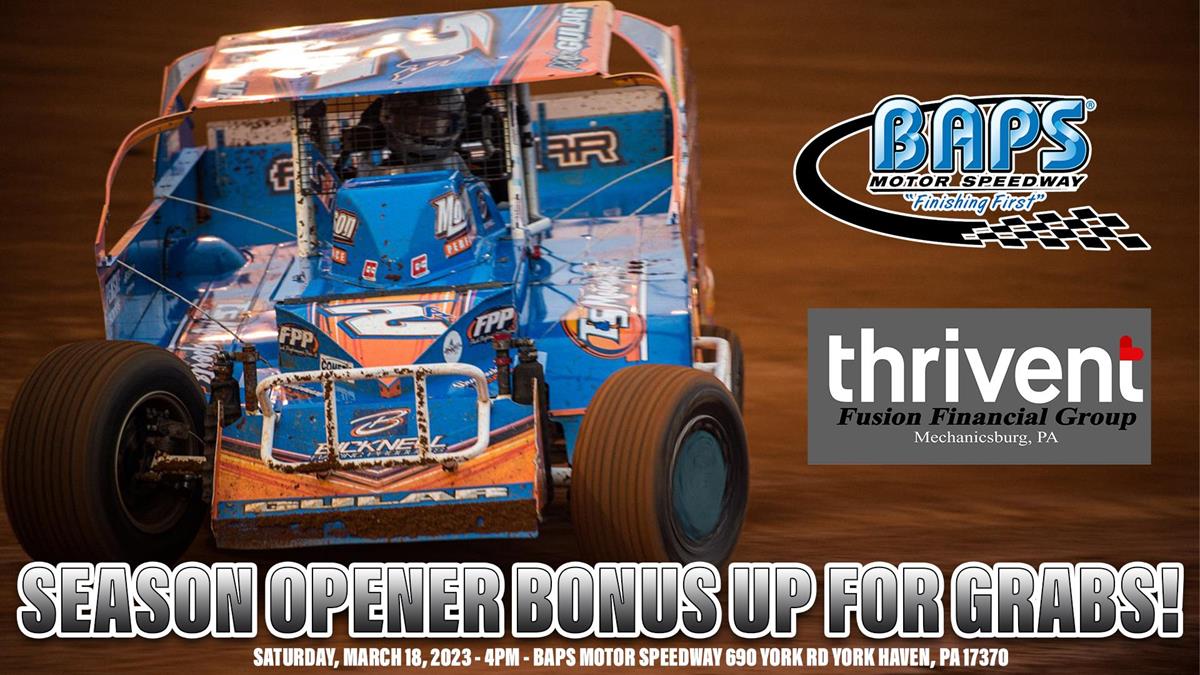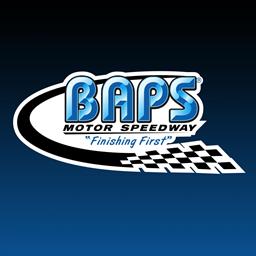 3/6/2023
BAPS Motor Speedway
---
Thrivent Financial Sweetens the Pot for Modified Season Opener at BAPS
YORK HAVEN, Pa.: Modifieds have become a much-anticipated part of the BAPS Motor Speedway schedule over the last couple of years.
That will continue in 2023. The division will visit the York Haven, Pa., facility four times this season, including an early-season appearance for the first race of the year on March 18.
The mighty Modifieds will be vying for a $3,000 top prize in the opener. Any driver who registers before the event and wins the feature, he will receive an extra $500 courtesy of Thrivent Financial and Michael Gallagher.
"We are looking forward to hosting the Modifieds four times in 2023," BAPS Motor Speedway General Manager Kolten Gouse said. "Opening Day is big for any speedway, and we look forward to having some of the best Modified drivers in the Pennsylvania region compete in our opener.
"A big thank you goes out to Michael Gallagher and Thrivent for kicking in extra money for the main event. With the Modifieds joining the Super Sportsman and Legends, we feel we could have one of our best openers in recent memory."
Craig Von Dohren has already committed to compete in the BAPS Motor Speedway lid-lifter, as has Doug Manmiller. Other top drivers will be announced as they become available.
MODIFIED SEASON OPENER PURSE
$3000
$1200
$950
$850
$750
$650
$600
$550
$475
$400
$375
$350
$330
$320
$310
$285
$280
$275
$270
$265
$260
$255
$250
$250
Photo: Mike Loftus
---
Article Credit: BAPS Motor Speedway
Back to News