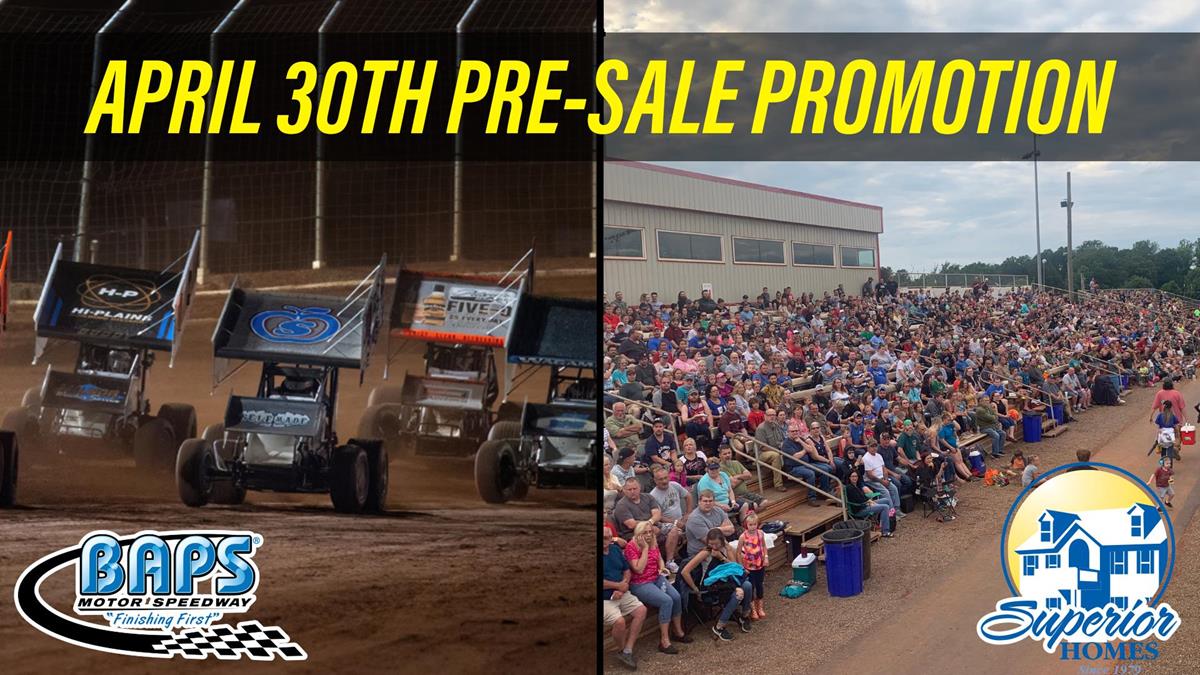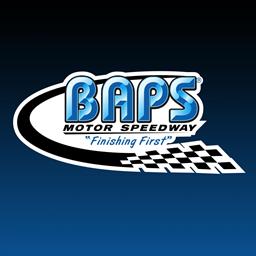 4/23/2023
BAPS Motor Speedway
---
Exciting Superior Homes Pre-Sale Promotion Gives Cash to Fans & Teams
YORK HAVEN, Pa.: General Manager Kolten Gouse has come up with a unique marketing plan to benefit the people who support BAPS Motor Speedway.
The Chad Baker Drain Cleaning, Plumbing and HVAC Night featuring the 410 Sprints and Modifieds will take place next Sunday, April 30. If there are 1,000 pre-sale tickets for the event, the winner's share for the 410 Sprints will increase to $7,500 to win. If less than 1,000 tickets are pre-sold, the winner will still receive $5,500.
Here is the bonus for fans looking to book their tickets. If the 1,000 pre-sale goal is reached, every person who purchases an online ticket before the event will be entered in a drawing to receive a jaw-dropping $1,000 cash prize, courtesy of Superior Homes. If the 1,000 pre-sale tickets are not reached, the cash prize will be $250.
"If not for the competitors and fans, BAPS Motor Speedway wouldn't be successful," Gouse said. "Without them, none of this would be possible, and we wanted to do something to give back to both groups.
"We want to thank Superior Homes for stepping up and helping us with this promotion. Our advertisers are the best in the sport, and they are a big part of what we are able to do here. We hope this promotion adds to what we think will be a great event at the speedway."
Pit gates open next Sunday at 3 p.m., with grandstands opening at 4 p.m. Start time is 6 p.m. The event will be broadcast on www.sprintcarunlimited.tv. Anyone purchasing the broadcast will receive a free entry into a drawing for two free passes to view the next 410 Sprint Car broadcast at BAPS, which takes place May 21.
General admission for adults is $25. Seniors 60-and-over are $20, with Students (13-17) costing $15. Kids 12-and-under are free. The Pay-Per-View broadcast is $26.99.
---
Article Credit: BAPS Motor Speedway
Back to News