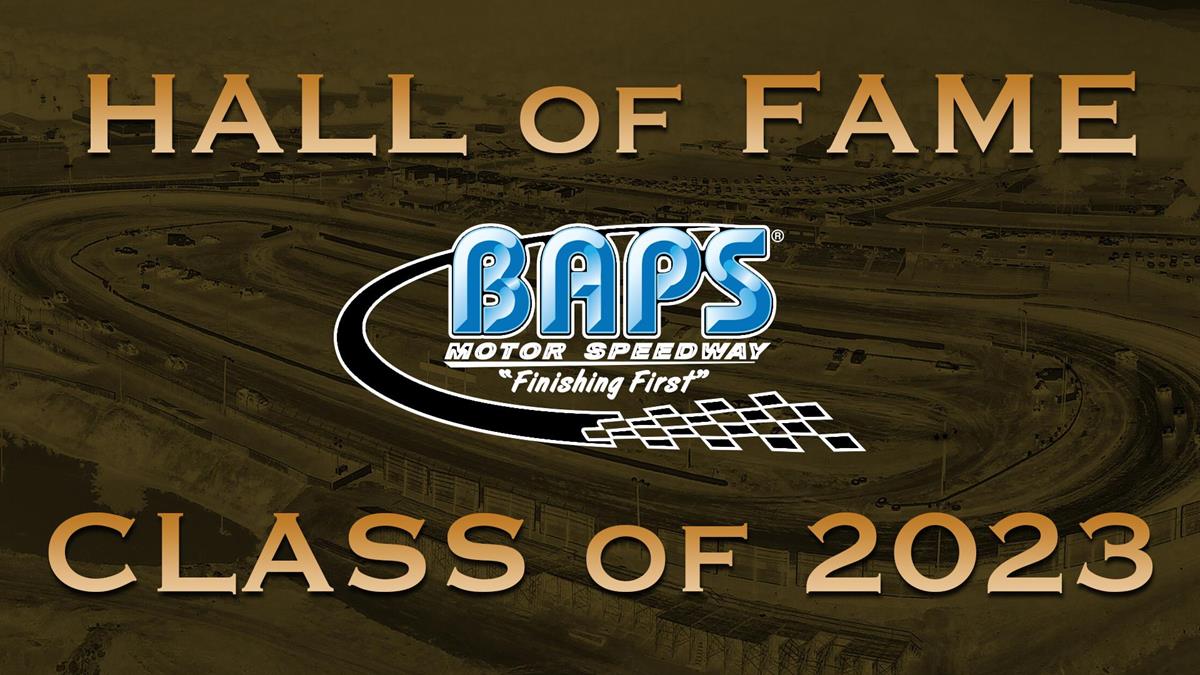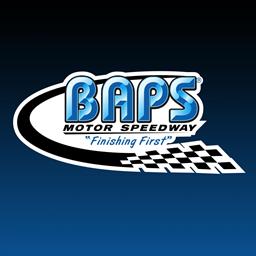 5/8/2023
BAPS Motor Speedway
---
BAPS Announces 2023 Hall of Fame Inductees for May 27th Event
YORK HAVEN, Pa.: General Manager Kolten Gouse and the management team at BAPS Motor Speedway have worked hard to preserve the rich history of their core divisions.
The best way to do that is honoring past legends in the Super Sportsman, Late Model, Street Stock, and Extreme Stock classes. That led speedway owner Scott Gobrecht and Gouse to the idea of developing a Hall of Fame before the 2018 season.
It's an initiative that is still going strong. And like previous Hall of Fame classes, this year's group features heavy hitters of the past from Silver Spring and BAPS Motor Speedway.
Frankie Herr is this year's Super Sportsman inductee. Jeff Leiphart will be enshrined in the 358 Late Model division, as well as long-time owner Will Shatzer. The Street Stock inductee is Stan Wanner, with Charlie Pensinger representing the Extreme Stock division. Ben Woodring is this year's Owner/Builder inductee, with Glenn Hyneman receiving Outstanding Achievement honors. This year's inductees will be enshrined on Saturday, May 27 in a ceremony during the racing program.
"We are pleased with how the Hall of Fame has been received by fans, drivers, and teams," Gouse said. "This has been one of the premier events on our schedule since it started during the 2018 season.
"We are excited about this year's class. This group has meant so much to racing over the years, and we look forward to honoring them on May 27."
Here is a look at the 2023 Hall of Fame class:
Frankie Herr: The Carlisle, Pa., driver is one of the most decorated in Super Sportsman history. He rattled off 21 victories at Silver Spring Speedway and another 28 when the series moved over to Williams Grove, which puts him No. 1 in the division at the historical oval. Herr racked up plenty of championships, including nine at Williams Grove, three more at Silver Spring, and also a BAPS Motor Speedway title in 2021. This legend, who has 17 wins at BAPS, was also good on the road, winning five Super Sportsman Tour titles. The big wins are also on his resumé, as Herr won the prestigious Super Sportsman 100 nine times.
Jeff Leiphart: If wins and championships are the criteria for Hall of Fame induction, Leiphart checks all of the boxes. He registered 28 wins at BAPS Motor Speedway, which is third all time, and 25 more at Silver Spring Speedway. Throw in four more at Williams Grove Speedway, as well as two Late Model 50 scores, and the win column is full. Leiphart rode those wins to two BAPS Motor Speedway championships in 1987 and 1988 and a 1988 track title at Silver Spring Speedway.
Stan Wanner: After announcing his retirement from full-time racing a year ago, Wanner was an easy selection for the Hall of Fame. He managed six Street Stock wins at Silver Spring, which puts him 10th all time. Included in that list was the 2003 Street Stock 40 triumph. Along the way, he managed a pair of track titles at Silver Spring in 2003 and 2004 and was last year's track champion at BAPS Motor Speedway.
Charlie Pensinger: When the Extreme Stock Series arrived on the scene at BAPS Motor Speedway, then Susquehanna Speedway Park, Pensinger was the man to beat. He carried the banner in the division by winning the 2004 track championship. He also added six wins to his career resumé at the speedway.
Will Shatzer: This legendary figure fielded cars for 35 years putting drivers such as Jim Shuttlesworth, Ralph Paulus, Ed Hake, Charlie Kope, Mike Hess, Rich Eichelberger, Gary Potts, Ty Shatzer, and Scott McCann in the seat. Shatzer was the winning car owner for the 1989 Late Model 50 with Kope behind the wheel and also won the title at Silver Spring Speedway that same year. Five years earlier, he, along with Kope, captured the Late Model portion of the Freedom 76 at Grandview Speedway.
Ben Woodring: When you think of Super Sportsman chassis, one of the names you hear the most about is Woodring Chassis. The long-time builder and mechanic has been a part of well over 100 wins and paved the way for many drivers to be successful. Drivers such as Frankie Herr, Kenny Edkin, Scott Dellinger, and other top names have benefitted from Woodring's expertise.
Glenn Hyneman: When you think of Glenn Hyneman, you think of his exploits as a car owner in the Modified and Sprint Car divisions. That would be enough for Hyneman to receive the Outstanding Achievement Award, but he also owned BAPS Motor Speedway from 1993 through 1995 as a member of the Big Spring Promotional Team.
---
Article Credit: BAPS Motor Speedway
Back to News