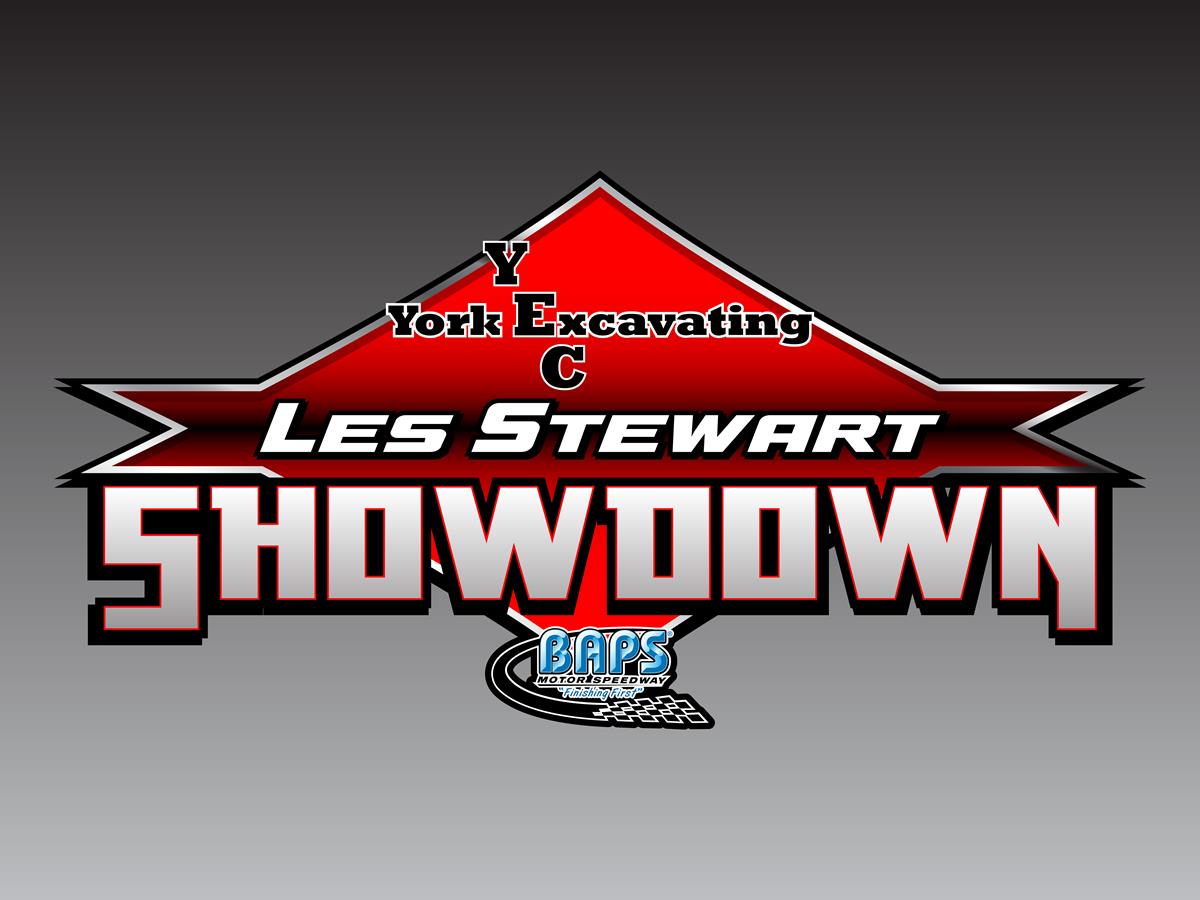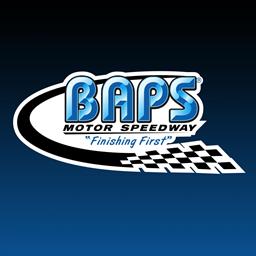 8/18/2023
BAPS Motor Speedway
---
$20,000 to Win Les Stewart Sprint Showdown Closes 2023 Season at BAPS
YORK HAVEN, Pa.: Les Stewart is remembered as a renowned car owner who fielded the iconic No. 4J driven by Jeff Shepard. The team won races in central Pennsylvania and across the country against the best competition.
But Stewart's contribution to the sport wasn't limited to ownership. Behind the scenes, the owner of York Excavating helped out other teams and was an integral part of the success of BAPS Motor Speedway.
Speedway owner Scott Gobrecht and General Manager Kolten Gouse wanted to honor Stewart, who passed away in January of this year. The management team went to work and renamed the final race of the season the York Excavating Les Stewart Showdown presented by FK Rod Ends, which will take place on November 11th.
Stewart was always a "Go Big" kind of guy, so BAPS Motor Speedway has made this event the biggest of the 2023 season. The winner of the 410 Sprint Car main event will bank $20,000, with second receiving $8,000. It's $1,000 to start the A-Main, which boosts the purse to $62,675.
"Les was a big part of this speedway," Gouse said. "We've come a long way with this facility, and it wouldn't have been possible without guys like Les Stewart.
"We wanted to put on an event in his honor that he, and his family, would be proud of and do it for a division that was close to his heart. This was a chance to celebrate his contribution to the sport and honor his memory."
There are a host of contingency awards, as well. Quick time will receive $1,000, courtesy of Emory Transmission. Heat races will pay $100 each, thanks to Dirt Track Digest. Denk Electric will give $300 to the Hard Charger, and Eshenaur Fuels is putting up $500 to anyone who can make a last-lap pass for the win. Shoppes of Newberrytown will give out a $250 Hard Luck Award.
This program will also feature the 358 Modifieds that can be seen on a regular basis at Big Diamond and Grandview Speedway. The winner of the main event will receive $3,000.
Fans can also take advantage of discounted tickets. If you purchase online at bapsmotorspeedway.com between August 21st and September 21st, you will receive 50 percent off the pre-sale amount. That's $15 for adults, $12.50 for seniors, and $10 for students. Day of prices will be $35 for adults, $30 for seniors, and $25 for students.
"This is a win-win for fans and competitors," Gouse said. "Drivers and teams get a chance to race for a big purse at the end of the season, and fans can see the last 410 Sprint Car race of the season in the United States at a discounted price.
"After putting this together, we feel this is a race Les would be proud to attend, and we look forward to putting on a great event for everyone who comes out on November 11th."
The rain date for the event will be Sunday, November 12.
Les Stewart Sprint Showdown Purse:
$20,000
$8,000
$4,000
$3,000
$2,500
$2,250
$2,000
$1,800
$1,700
$1,600
$1,500
$1,350
$1,200
$1,150
$1,150
$1,100
$1,100
$1,075
$1,075
$1,075
$1,050
$1,000
$1,000
$1,000
Quick Time: $1,000 (Emory Transmissions)
Heat Race Winners: $100 (Dirt Track Digest)
Hard Charger: $300 (Denk Electric)
Last Lap Pass: $500 (Eshenaur Fuels)
Hard Luck: $250 (Shoppes at Newberrytown)
---
Article Credit: BAPS Motor Speedway
Back to News