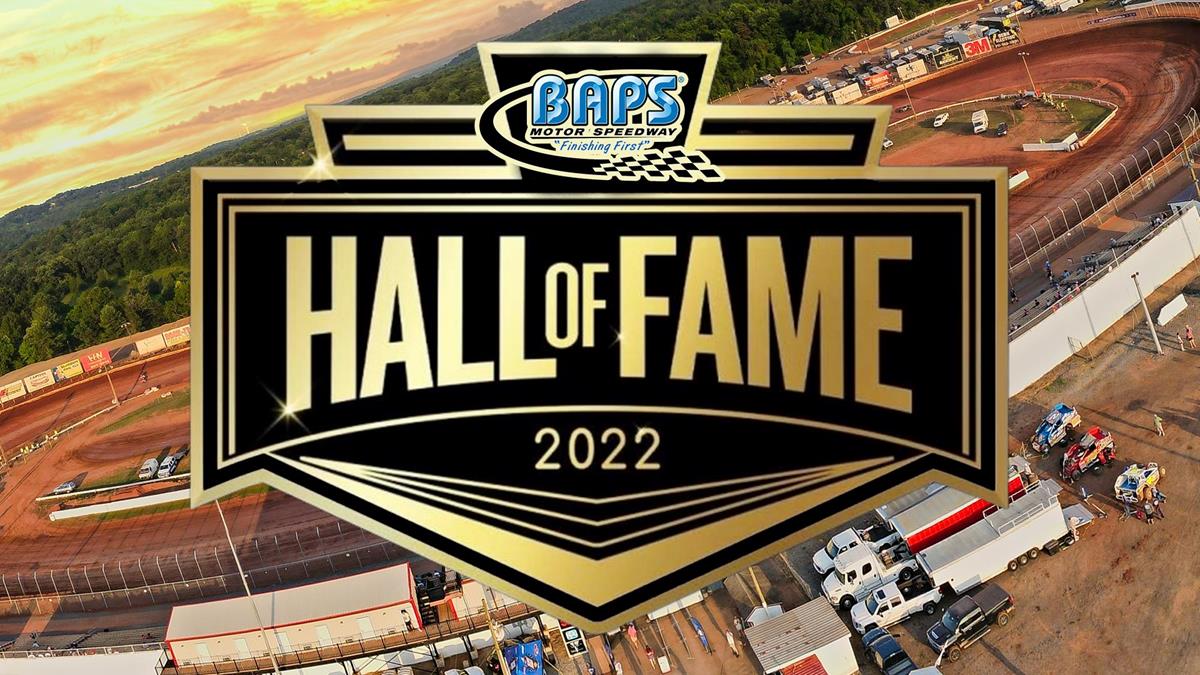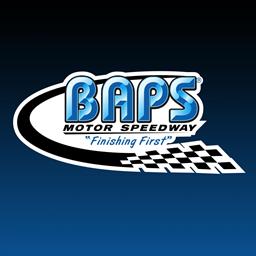 5/4/2022
BAPS Motor Speedway
---
BAPS to Honor 2022 Hall of Fame Class May 21
YORK HAVEN, Pa.: Preserving the rich history of their core divisions has always been important to the management team at BAPS Motor Speedway.
To honor the past legends in the Super Sportsman, Late Model, and Street Stock classes, BAPS Motor Speedway owner Scott Gobrecht and General Manager Kolten Gouse came up with the idea to start a Hall of Fame.
After four years, this prestigious event is still going strong. And like previous Hall of Fame classes, this year's group features heavy hitters of the past from Silver Spring and BAPS Motor Speedway.
Jimmy Sheaffer is the Super Sportsman honoree. Paul Orendo (Late Model), Craig Morgan (Street Stock), and Ronnie Frye (Car-owner/Chassis Builder) will be honored on May 21 on the same night as the Blazer's Body Shop Bud Bricker Nationals presented by FK Rod Ends.
"We are pleased with how the Hall of Fame has been received by fans, drivers, and teams," Gouse said. "This has been one of the premier events on our schedule since it started during the 2018 season.
"We are excited about this year's class. This group has meant so much to racing over the years, and we look forward to honoring them on May 21."
Here is a look at the 2022 Hall of Fame class:
Jimmy Sheaffer: This legend rattled off 39 victories in his Super Sportsman career, which is 14th all time in the division. The bulk of Sheaffer's success came at Silver Spring Speedway where he is eighth all time with 32 wins. That helped him to three Silver Spring Speedway championships in 1962, 1963, and 1965.
Paul Orendo: There are few drivers who have accomplished as much as Paul Orendo did in Late Model competition at Silver Spring. Despite not winning a championship at the speedway, he stands fourth all time in wins with 44 and is considered one of the premier competitors in the division's history.
Craig Morgan: Versatility makes Morgan one of the best drivers to ever sit in a Street Stock. He owns four wins at Silver Spring Speedway, 13 at BAPS Motor Speedway, and 12 more at Williams Grove Speedway, which is third most at the famed oval. Morgan turned those victories into titles, making his way to the head table at Williams Grove in 2012 and again in 2015. He was also the 2017 BAPS Motor Speedway champion.
Ronnie Frye: Some of the best drivers in Late Model history at Silver Spring and BAPS Motor speedway drove Frye's cars. Jim Shuttlesworth was the most successful, ripping off Late Model 50 victories in 1987, 1988, 1997, and 1998. Smokey Frye also recorded a Late Model 50 win at Silver Spring in 1991. Frye teamed up with Ed Hake to claim co-championship honors at BAPS Motor Speedway in 1984. Shuttlesworth and Frye won the 2005 BAPS Motor Speedway title. Jason Covert and Larry Hare also sat in the legendary owner's cars.
---
Article Credit: BAPS Motor Speedway
Back to News