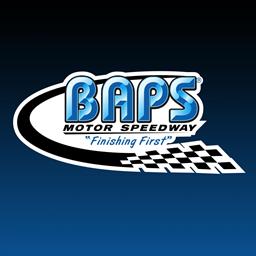 3/2/2023
BAPS Motor Speedway
---
Test & Tune Moved to Sunday, March 5th
Due to the anticipated heavy rainfall, we have decided to postpone Saturday's Test & Tune to Sunday, March 5, in order to give the track and facility time to dry out.
PLEASE NOTE! Sunday's times will be:
Gates: 12PM
Practice: 1-5PM
This year's Test & Tune fees will be:
Car Registration: $20
Pit Pass: $25
Transponder Rental: $20
Transponder Usage Fee: $5
General Admission is FREE and the Concession Stand will be OPEN!
Please Note: All minor drivers must have a notarized minor release completed before entering the pit area for the 2023 season. You can find the form here: https://www.bapsmotorspeedway.com/downloads/get.aspx?i=798631
---
Article Credit: BAPS Motor Speedway
Back to News