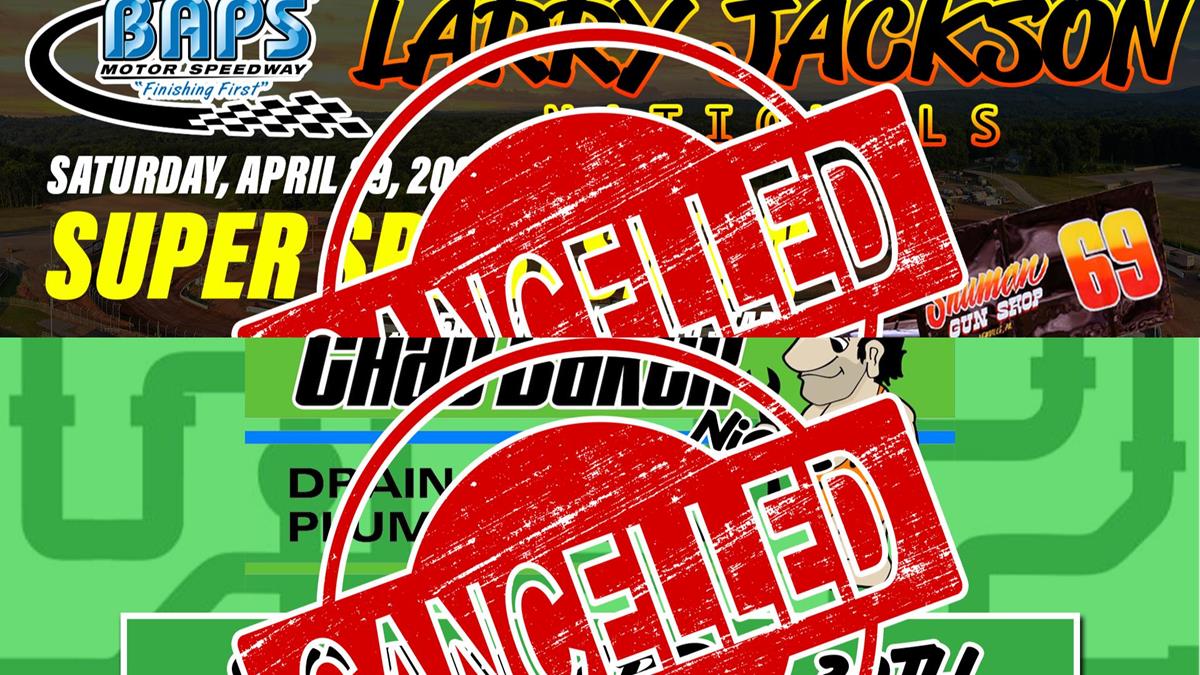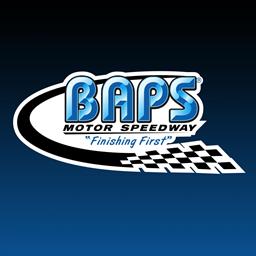 4/28/2023
BAPS Motor Speedway
---
Doubleheader at BAPS (4/29 & 4/30) Cancelled Due to Excessive Rain
Due to the excessive amount of rain we have received today mixed with the already saturated grounds and the forecast for additional rain throughout the weekend, BAPS Motor Speedway track management has decided to make the difficult decision to cancel Saturday's Larry Jackson Nationals and Sunday's Chad Baker Drain Cleaning, Plumbing & HVAC Night.
The Larry Jackson Nationals race has been moved to Saturday, July 22, which is Piper Advertising Night. This is just for the Super Sportsman.
Chad Baker Drain Cleaning, Plumbing, & HVAC Night along with the TV giveaways will be moved to June 1 and will now be the Hoseheads.com Greg Hodnett Foundation Race presented by Chad Baker Drain Cleaning, Plumbing, and HVAC.
An additional note for the Late Models: July 29, which was originally supposed to be a non-points invitational for the Late Models will now be a normal Late Model event (hot laps, heats, and feature).
For more information visit us online at www.bapsmotorspeedway.com
---
Article Credit: BAPS Motor Speedway
Back to News