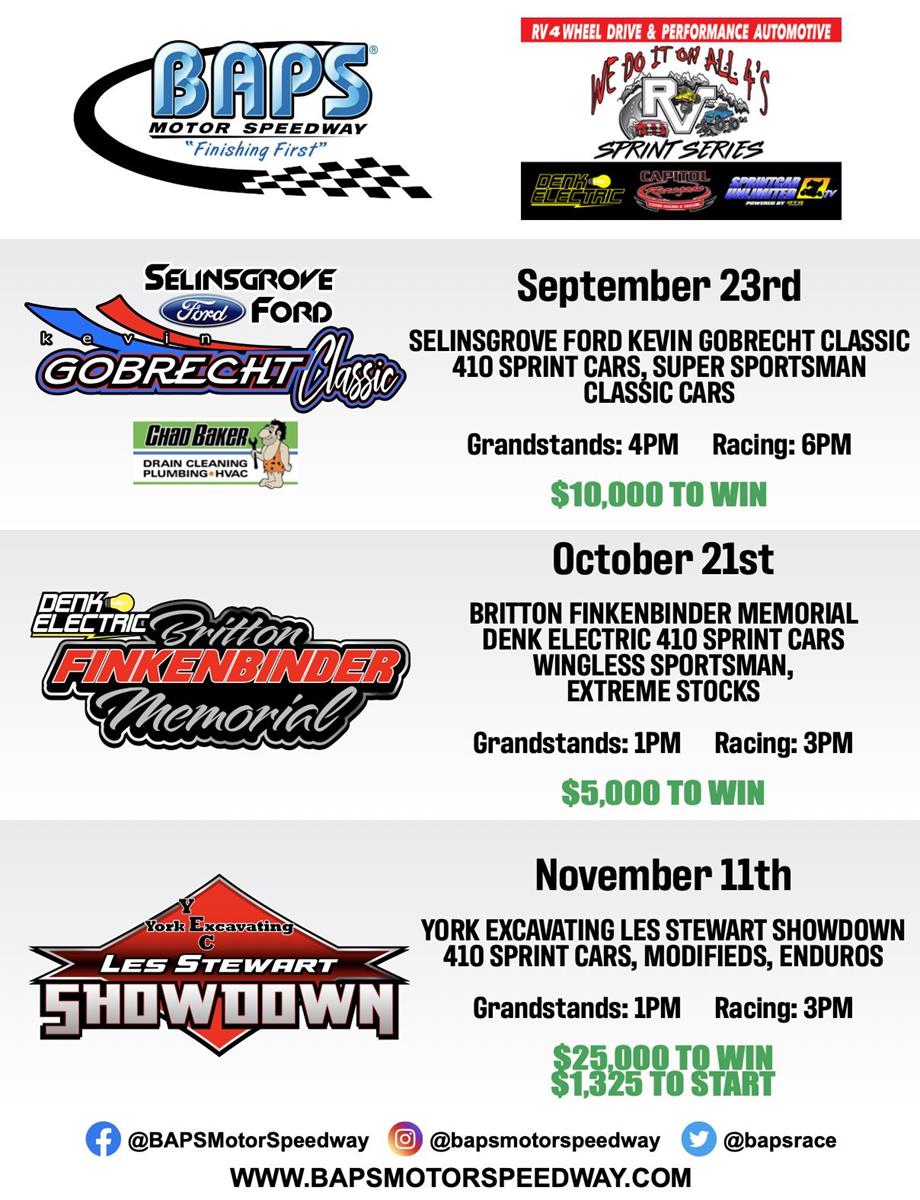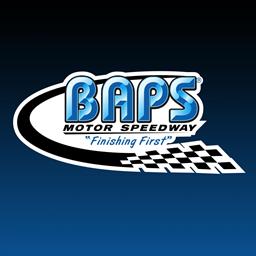 9/5/2023
BAPS Motor Speedway
---
BAPS Honors Les Stewart with Highest Purse in Speedway's History
YORK HAVEN, Pa.: Legendary car-owner Les Stewart was known for going big. It's how he ran his race team and approached his life.
Now, BAPS Motor Speedway is doing the same. And they are doing it by raising the bar for a season-ending race in his honor.
Speedway General Manager Kolten Gouse has announced a lucrative purse for the York Excavating Final Showdown, which takes place on Saturday, November 11th. Not only will the event feature a $25,000 winner's share, the total purse exceeds $88,000.
This event features the highest purse in speedway history and is also the largest unsanctioned show in central Pennsylvania. It's the type of payout that will draw the best drivers from central Pennsylvania, as well as some invaders.
"We have been working on this purse for the last month," Gouse said. "This is a minimum. We are going to continue to look for sponsorship in an effort to add more money to the prize fund for the drivers who attend this event.
"Les Stewart was a big part of the success of this speedway, and we wanted to honor him in a way that mirrors his contribution and how he approached his race team and business. I want to thank York Excavating and all of the sponsors who have helped out. If not for them, this wouldn't be possible."
The winner of the Final Showdown will receive $25,000. Second will cash a $10,000 check, with 12th-place receiving $2,000. It's a minimum of $1,325 to start the main event. There is also over $3,000 in lap money available.
There are also a series of contingency awards. Emory Transmission is contributing $1,000 for the driver who sets quick time. Heat-race winners will each receive $100, courtesy of O'Brien's Fuel and Service. Denk Electric will pay out $300 to the Hard Charger, with Eshenaur Fuels posting a $500 prize for a last-lap pass. The Hard Luck Award is $250, courtesy of the Shoppes at Newberrytown.
"This is the last 410 Sprint Car race in the United States, and it's important to make it a prestigious event to cap off what has been a great season of racing," Gouse said. "It's a celebration of 2023 and Les Stewart and deserves a purse that reflects that.
"We aren't done yet. We hope to have more announcements leading up to raceday, both from a purse standpoint and things that we will have going on that weekend."
---
Article Credit: BAPS Motor Speedway
Back to News