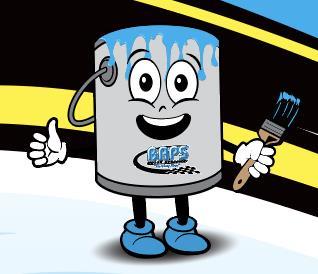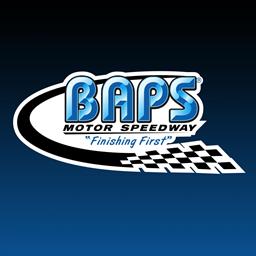 10/16/2023
BAPS Motor Speedway
---
Stagger's Racing to Reading Rewards Kids with Reading Program & Prizes
YORK HAVEN, Pa.: Reading is essential to the development of children, and the management team at BAPs Motor Speedway want to do their part.
A year ago, speedway General Manager Kolten Gouse and his staff held a scholastic book fair at Newberrytown Elementary School. Now, BAPS Motor Speedway wants to build on that initiative with the "Stagger's Racing to Reading Program."
"Last year's book fair was a big success," Gouse said. "We wanted to build on that and further encourage kids to read while introducing them to racing at BAPS Motor Speedway and the surrounding tracks in central Pennsylvania.
"This is an exciting program. Not only do we get books in the hands of kids, we have an opportunity to give back to the community."
The goal of this program is for children who join the book club to improve their reading skills while having fun at BAPS Motor Speedway. All it takes is three easy steps to participate and earn prizes.
The first step is to read a book outside of school during the season. From there, your child just needs to record the title of the book on the provided bookmark and return it to their teacher, so he or she can initial the bookmark and list the school. The final step is to follow the instructions on the back of the bookmark to redeem your prize.
Children can achieve the Turn 1 prize by reading one book. This consists of a free ticket redeemable at any of the Stagger's Racing to Reading dates. The first is October 14, 2023, with the others taking place on April 13, May 18, June 4, and August 3 of next year. Additional discounted tickets for family members can be purchased for only $10. If your child is 12-under, the ticket can be used for a parent.
If children read two books, they will hit the Turn 2 prize, which is a kid's meal voucher to go along with your Stagger Racing to Reading ticket.
The Turn 3 (three books) prize is an exclusive trip to Victory Lane to get your picture taken with the feature winner after the race on the frontstretch. You will need a wristband from the main ticket office if you achieve this prize.
Children who read four books and record them on their bookmark will receive the first three prizes and will receive a checkered flag to take home. Additional discounted tickets can be purchased by presenting your child's bookmark in person at BAPS Motor Speedway main ticket office on the date of a Stagger's Racing to Reading event.
The program is sponsored by Chad Baker Plumbing, EK Services, Inc., CH Recovery, and Bricker's French Fries.
---
Article Credit: BAPS Motor Speedway
Back to News