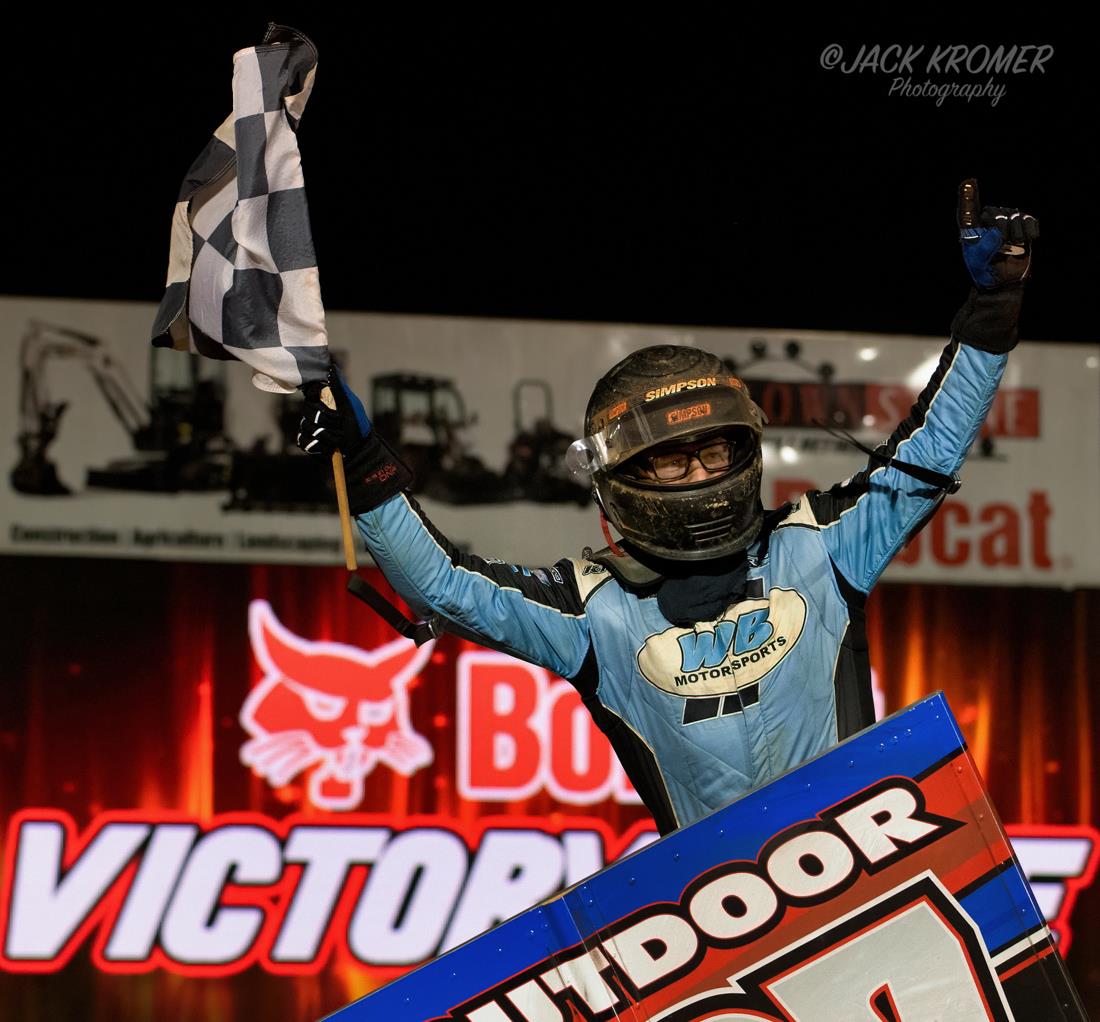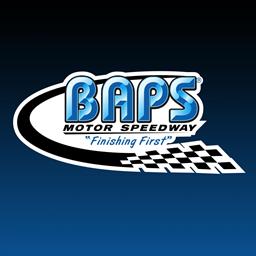 10/21/2023
BAPS Motor Speedway
---
Troy Wagaman Storms to BAPS Sprint Car Victory
YORK HAVEN, Pa.: When Troy Wagaman Jr. jumped in the Heffner Motorsports entry, he was just hoping to make a strong impression and gain a measure of consistency.
Since his first race with the team in early June, he's done so much more. And he continued to make his mark Saturday night at BAPS Motor Speedway.
Wagaman held off Kyle Reinhardt and a host of others to capture the 30-Lap Britton Finkenbinder Memorial. The victory was his third of the season since pairing with crew chief Ben Engle and his first ever at BAPS Motor Speedway.
"I've been trying to win at this son of a gun for so long, and it feels so good to get the win," Wagaman said. "I didn't know where to really be. I was top, bottom, middle, and I didn't really feel good anywhere [in Turn 1 and 2]. I just tried to make it wide and knew if I could rip the top in three and four, I would be OK.
This means a lot. I didn't really want to race, and then Ben called me two weeks later and said, 'Do you want to do this?' I said, 'Let's do it,' and we've been good ever since."
Wagaman lined up on the pole and beat Dylan Norris into the first corner to lead Lap 1. Norris didn't go away and made a few bids at the top spot over the first 10 circuits, but Wagaman was up to the task.
Fourth-place starter Kyle Reinhardt wrestled the runner-up spot away from Norris on the 12th circuit. One lap later, Freddie Rahmer rolled to a stop at the end of the frontstretch to bring out the first caution.
Reinhardt tried to duck under the leader on multiple occasions through the middle stages of the race. He couldn't make it stick, and Wagaman continued to lead as the frontrunners started to encounter lapped traffic.
After a caution for Tyler Ross on Lap 26, point leader Devon Borden tried to get inside of Reinhardt on the restart. The two made contact in the second corner, which left Borden and Kyle Moody with damaged cars. Reinhardt suffered wing damage, but his wheels never stopped.
Anthony Macri took advantage of the restart and took over third. One lap later, he pulled a slider in Turns 3 and 4 to pass both Reinhardt and Wagaman, but Nash Ely tipped over in Turn 2 to bring out the red flag.
"I didn't want cautions, but Macri slid me down there, and I was blessed to get one," Wagaman said. "Sometimes, it's positive. Sometimes, it's negative. I knew if I could get down here, I would be OK. I was just listening to see who was there."
An open red followed, and it gave Wagaman a chance to regroup. He made it count on the restart and was able to hold off Macri over the last three circuits to claim the win.
Macri crossed the line second, but he was penalized two spots for jumping the start and finished fourth. Danny Dietrich, who started 16th, finished second, followed by 19th-place starter Chase Dietz. Macri and Reinhardt completed the top five.
In the Wingless Super Sportsman main event, Tony Jackson went to the rear early and stormed through the field to earn the victory in the 40-Lap main event.
Jackson, who started 12th, was involved in a three-car incident in Turns 3 and 4 with one lap down. He went to the back but was able to carve his way through traffic to crack the top 10 by Lap 18.
There was no stopping Jackson on this night. He made his way from ninth to fifth on Lap 24 and was on the tail tank of leader Billy Brian Jr. on Lap 32. Three laps later, he had the lead and was driving away at the finish.
Bill Brian Jr. settled for second. He was followed by 15th-place starter Brett Perigo, Craig Perigo, and Scott Smith.
Sam Rial slipped by Brian Walls in the closing stages of the 50-Lap Extreme Stock main event and claimed the win.
Bob Scott Jr. started on the pole and led the first four circuits. Patrick McClane led the next 17 circuits before Walls surged ahead on Lap 22. Rial, who started fourth, took advantage of a Walls mistake and grabbed the lead on Lap 45.
Walls settled for second, with Scott taking third. Travis Horan and Hunter Fulton completed the top five in the caution-filled main event.
---
Article Credit: BAPS Motor Speedway
Back to News